Turbulence 5 Out Now!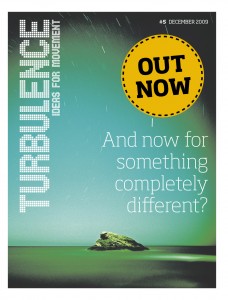 Issue 5 of Turbulence, 'And now for something completely different?', is out and online now. You can order copies from us at editors[at]turbulence.org.uk
The articles are available in full here. A PDF of the magazine can be downloaded here.
A collection of resources to help promote the issue are available here.

Tweet
comments